A different trip from the usual last minute for those who seeking relaxation, lots of sunshine, slow pace and no crowds, including spectacular scenery, excellent cuisine and historical evidence. All while remaining in Europe. These are the ingredients of a holiday in Porto Santo Island in the Atlantic Ocean, 50 kilometers from the Madeira island.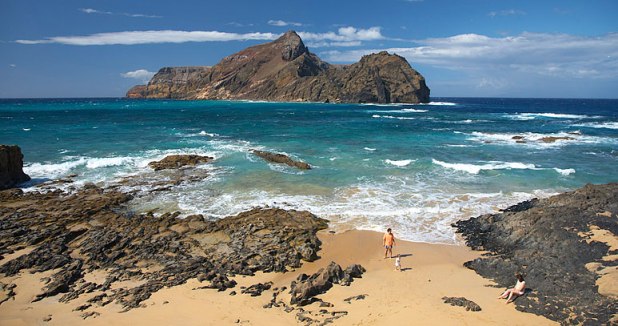 Unlike the "big sister", very popular for tourists, Porto Santo is a small pearl not included in the most beaten routes, with resorts for all budgets: great alternative for those looking for something new compared to the classic destinations of the Mediterranean, without having to embark on a journey for a long ray.
There are 9 km of sandy beach and the sea has postcard transparencies. Those who don't want to devote only tanning has many possibilities, such as golf, horse riding or hiking in the island, on foot or by 4 × 4. Both the sand and the sea water have documented beneficial effects, thanks to the volcanic origin of the island and the underwater geological effects still present.
Porto Santo charms for breathtaking scenery: the steep cliffs of the north, the solidified lava flows that are thrown in the ocean, some unique geological sites in the world. Portuguese cuisine is delicious and history goes back to the fifteenth century when the island was discovered by the great Portuguese explorers; Christopher Columbus lived here a few years before leaving for the Americas and his house-museum is full of memorabilia.