The Tetiaroa island, so far known as the private island of the great Marlon Brando, it is poised to become one of the most exclusive lodges in French Polynesia. Surrounded by spectacular turquoise waters, the Tetiaroa island, about 50 km north of Tahiti.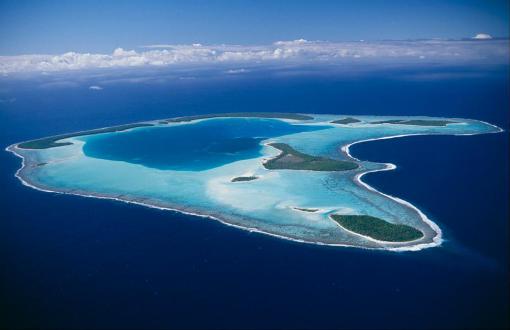 Tetiaroa was also a sacred land for local people. On the island the Polynesians built a shrine to their gods and for a long time, at least until the arrival of Westerners, was a place of refuge for the great leaders of Tahiti.
Here now stands a new resort, The Brando, a luxury resort offering 35 accommodation options, scattered amid the unspoiled nature of the island.
The resort was designed to reflect the lifestyle and culture of Polynesia, with lots of white sandy beaches where live turtles and exotic birds. A place of beauty hard to describe, which had bewitched Marlon Brando, so much so that hardly moved away from the island.
The barrier reef that surrounds completely Tetiaroa, and the spectacular coral masses inside and outside the lagoon, creating the ideal conditions for thriving marine life; well 167 species of fish have been recorded in this atoll and whales are often sighted offshore of Tetiaroa.
The resort, then also offers the opportunity to dine at the restaurant Les Muttines, run by chef Guy Martin, one of the most 'starred' by the Michelin guide.