Paris is a fantastic and huge city, with lots to see, lots of things to do (and not do), as surely visit the Palace of Versailles or the tomb of Napoleon, or eat oysters or pancakes.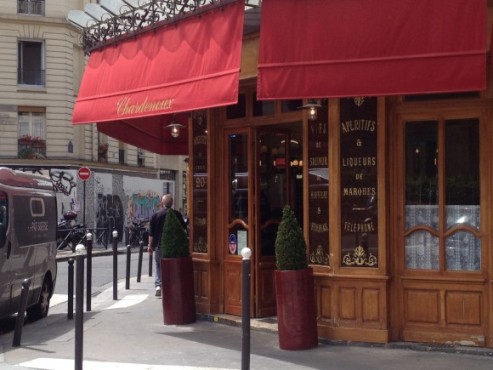 With such a wide and interesting it becomes difficult to choose, and it is perhaps for this reason, that in the end you end up returning to Paris, two, three and more times, eventually almost you decide to go there to live. For those who have been to Paris many times, or simply prefer to stroll in the open air rather than squeeze into a museum it can be nice to take a walk to Rue de Charonne , between Roquette and Sainte-Marguerite.
If you ask a Parisian because walking around this street, the more they will answer you that is the right address where to find dresses for every occasion. It is a meandering one way street, lined by mostly buildings of the twentieth century, where between bars and clubs for boys, lined with shops and bohemian bourgeois vintage, a continuous evolution of French fashion brands.
Among the addresses where to shop, footwear from La Botte Gardiane, at No. 25, the clothes-chic trend at 34 sessun, and jeans and young fashion of FrenchTrotters, at 30.
But if you come here, it just has to stop at Le Bistrot du peintre, in operation since 1905, as a brewery and a local liberty interiors, decorated with arabesques painted on wood and ceramics, including two portraits of women in ceramic, so beautiful, that have earned him the bistro the mention among the historical places of the city.
And then 84 the beautiful Palais de la Femme, Dominican convent of the seventeenth century, today home shelter for women in distress, the Benedictine monastery at 99, followed by Madeleine de Traisnel, also declared a historic building. Underground metro Ledru-Rollin, Charonne and Alexandre Dumas.