Among the many things you need to choose when booking a spa break or an extensive spa holiday is the kind of treatments you want to enjoy.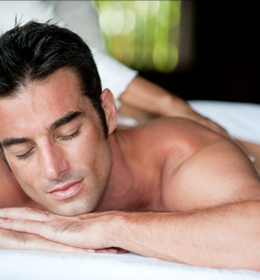 There are literally hundreds of different treatments available, but in this part we are going to take a closer look at some of the more oriental massage treatments you can choose to enjoy.
Chinese healing massage is perhaps one of the most popular Asian spa treatments available today. It combines soft massage treatments with deep-tissue stimulations to achieve great effects and produce a wide range of benefits. The treatment is also designed to be fully relaxing and psychologically healing.
Thai massage, on the other hand, is known to be more rigorous. It is a form of bodywork and not just a simple soft massage; however, it is also recognized as one of the most rewarding massage treatments to opt for.
Other oriental treatments including the extremely erotic Tantric rituals, the infamous Shiatsu massage and of course Acupressure are also available at the best spa facilities in the UK. Don't hesitate to ask questions about the particular treatments you are interested in getting before finalizing your reservation in order to have the best spa experience possible.