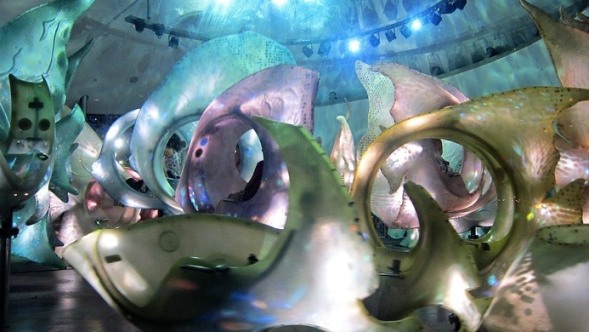 The children of New York – and their parents, but also the thousands of tourists who arrive each day in the Big Apple – have a new, exciting fun. And 'The Seaglass Carousel', the magical carousel set up in Battery Park, located at the lower Manhattan park.
A place for entertainment of children inspired by the depths of the ocean, created by designer George Tsypin: it is a large carousel made of luminous fish that move in different directions, to the waltz rhythm, while the scenography changes colors, recalling all the shades of the sea. "The idea is to turn into fish who goes on the carousel. A little world to live a few minutes in the magical universe", explained Tsypin.
Seaglass Carousel is open daily from 10 am to 10 pm; tickets can be purchased directly at the carousel. The entrance is between State St. and Water St.
Battery Park is a public park of about 8.5 hectares at the southern tip of Manhattan Island in New York. It takes its name from the battery of cannons that defended the port of the city at the time when it was Dutch and British colony.