If the goal of your summer vacation this year is California, do not forget to visit one of the most magical places in this state: Joshua Tree National Park.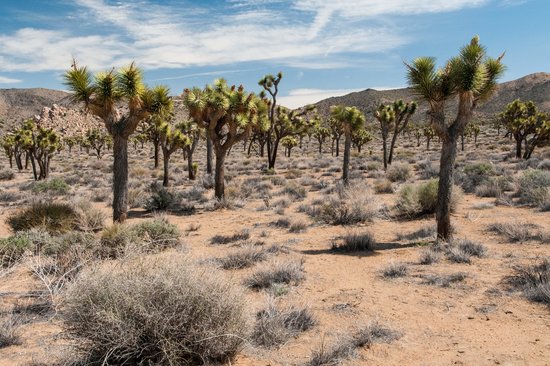 It is a park where the green is actually totally absent, because it is located in the California desert, so you will find yourself in a lunar landscape with strange cactus – yucca – rocks and reptiles.
The park rises at the meeting point of two great deserts, the Colorado Desert and the Mojave Desert; the name was given to him by a group of Mormons who exchanged the arms of the Yucca for those of Joshua. The park extends over a vast area and it is the ideal destination for climbing, trekking and hiking enthusiasts.
The park can also be run by car, parked in the most picturesque areas and avoiding dangerous animals that if you do not know they can be deadly like rattlesnakes, scorpions and black widow spiders.
Among the pit stop to do there is definitely the one at the Hidden Valley, a valley that you come by walking on a very narrow path, bordered by two large rock walls, which eventually opens into a valley full of rocks and cactus.
image source: Tripadvisor