There's nothing to do, all that is bizarre, unusual, colorful, usually comes from Japan. As this village, entirely populated by rag dolls.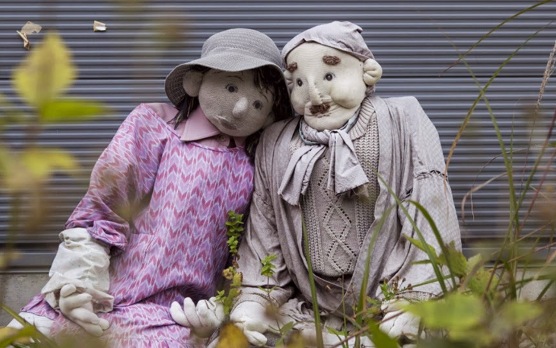 It's called Nogoro (The Valley of Dolls) and located between the valleys of Shikoku, the smallest of the four main islands of Japan. Here declining birth rates and the strong migration to the big cities have completely depopulated the small village, turning it into a place without life, animated by fifty people, mostly elderly.
A few years ago, however – in 2003 – he came back to life an ancient inhabitant, Ayano Tsukimi; at the sight of his native land so barren and abandoned he thought to repopulate it in his own way, with the size of dolls and human features, scattered a little everywhere.
Walking through Nagoro still there are dolls in all the places where no one lives there: in the houses, sitting in the garden, at the bus stop. There is also the doll of the father of Tsukimi, placed in the garden of his house and has the function of scarecrows. They are found almost everywhere, even to school, intent to learn a lesson of their master.
In total in Nagoo there are about 350 dolls, of all ages and professions: housewives, teachers, fishermen and farmers, women and families gathered in the kitchen for the tea ritual. Since then Nagoro is always full of tourists and curious, journalists and film makers who come to take this curious animated village.