Lonely Planet has included Slovakia among the top 10 destinations for 2013, 5th to be exact, because the next year, the country of central Europe, will be run through by a whole series of cultural events, also to liven up the image, which until now has remained bound to its natural beauty.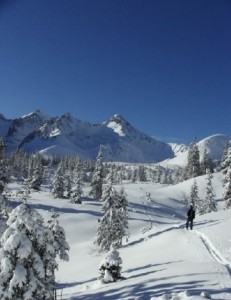 Among the latter, the ridge of the Low Tatras, which is located right in the center of the country, and for this position, it is quite well known, even by international tourism. Protected by the homonymous national park, not very high, I reach to the maximum 2042 meters with the Dumbier, not for this is less beautiful for mountain lovers.
In the summer frequented by trekkers, hikers, and climbers, winter is the destination of skiers, that Jasna are the largest circuit of alpine skiing in central Europe. 36 km of slopes, 11 km of which also covered with artificial snow, 1.6 km of floodlit slopes for skiing in the evening, Jasna may be an alternative for those who want to leave the beaten path.