When you think of Japan, it is strange, but not immediately comes to mind the sea or a beach. And yet here we are talking about an archipelago among the richest of islands in the world. The fact is that if you do not have the courage to venture to the south, in the middle of the Pacific Ocean, you may not find out.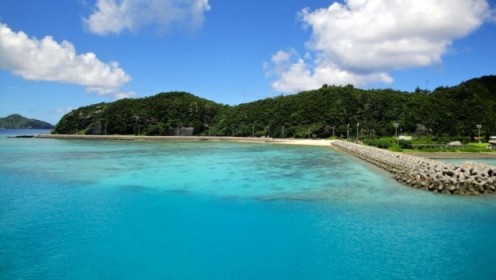 Here I tell you a part of my journey three years ago in Japan, where I went on over Okinawa. The island is famous for the Japanese-American war, but rather ugly, to be such a natural paradise.
If you take a ferry (because we do not have too much time) right from Okinawa, enjoy a wonderful trip among the Islands (jima, as they say in Japanese). Point to the southwest, the nearest are Kerama, Tokashiki, Zamami and Aka. For Kume need more time. Or a small flight.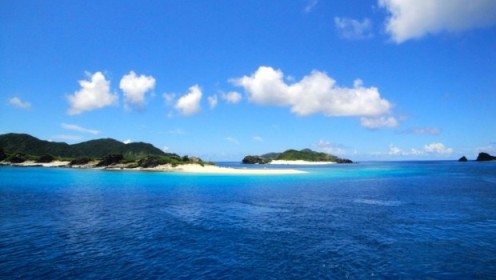 My advice, even if it is not easy to do from here, and to book a couple of nights. I slept at Aka Jima, in a small room of apartment transformed in B & B. I recognize that they have to be very adaptable. The Japanese are a wonderful people, but do not offer any western comfort in these parts. Hardly two words in English.
Yet the experience was incredible. Peace and Ocean. Lost in the Pacific, with snow-white beaches are white sand and warm sea that has nothing to envy to the Hawaiian (colder) or Polynesia, all just for you.
Yes, because other peculiarity of Japan, is that the natives do not live (or exploit) the sea as we will. There are almost no plants, unless someone sporadic and poorly attended (mostly Western).
Perhaps many tourists do not like this mediocre accommodations offering and bathing establishments (the Japanese do not even know what a seaside restaurant or a shower). But for travelers however I am sure that this aspect is something special. Not to mention the sunsets and clouds. I've never forgotten.