Porto is the second largest city in Portugal, after the capital Lisbon. It is an ancient city that has much historical heritage; in fact its historic center has been declared a World Heritage Site. It is one of the best places to go on vacation.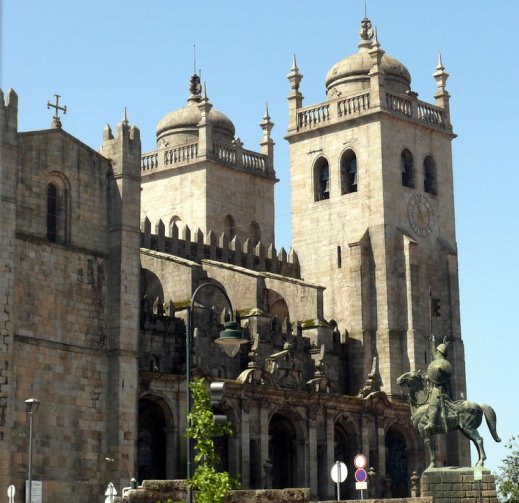 In this beautiful city there are many points of interest, here summarize a few to know to do in Porto:
Porto Cathedral: The cathedral is deservedly declared a National Monument, so it is a must visit of Porto. It is built on the highest part of the city and is the most important religious building in Porto.
Its construction began in the twelfth century, and like many other ancient monuments have undergone various reconstructions so it has a mixture of styles. For the most part is baroque, but has parts Romanesque and Gothic. The area of the cloister is decorated with tiles that reflect religious scenes. As detail, a column that was used to hang criminals is located in the Cathedral square.
Church and Clerigos Tower: Located in the old city, in a place known as "the hill of the hanged", due to his habit of burying there with the criminals. It was built in the eighteenth century with a Baroque style. Clerigos Tower is the highest in Portugal, with 76 meters high and more than 200 steps. But the adventure of climbing to the top is worth it as you will get the best views of the city and can take some nice photos.
Sao Bento Station: This is one of the most beautiful railway stations in Europe. It has nearly 100 years of history, and its name comes from a Benedictine monastery that was founded in the same place and that was the victim of a fire. It is located in the Plaza de Almeida Garrett, in the heart of the city. In inside, it has a hall decorated with more than 20,000 tiles painted with great detail, and historical scenes depicting the history of Portugal, from the chronological history of the media of transport, to scenes of everyday life in the region.
Bolhao Market: One of the oldest markets in Europe since 1914 and sells all kinds of food and products. It has several floors, and shops are arranged around a central courtyard. Most market retains its old, so it is very interesting to visit.
Talking about the market, we advise you to not stay Porto without taste its star dish, cod. They do this in every possible way, and it is a treat for the palate. Recommended by 100%!