Travel & Leisure, one of the most important magazines in the United States in the travel industry, has compiled its annual list of the top destination in the world, and for 2014 the winner is … Kyoto in Japan, which undermines the throne Bangkok, this year, penalty this year by street protests.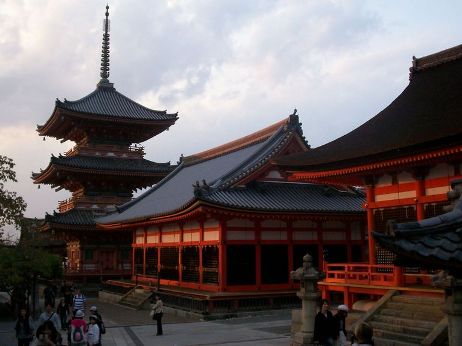 In this roundup photographs, a few reasons that have earned this coveted award in Kyoto. In random order as the Kiyomizu Temple, from where you can enjoy a stunning panoramic view of the city, Geisha strolling around the city (even in winter under the snow), the beautiful cherry blossom, with the corollary of popular festivals, the annual historical re-enactments of the Jidai Festival, The Gion Matsuri is held in July, the Golden Pavilion, green tea, the ladies in traditional dress walking the city streets, and open-air restaurants along the river.
Kyoto, more than a million and a half inhabitants, for a thousand years (until 1854) was the capital of Japan. So it is not surprising that it is also known as the city of a thousand temples, which spared by the bombings of World War II, can still be visited and one of the main reasons why Kyoto is included in the UNESCO protected sites.
In addition to the many UNESCO World Heritage sites (20% of the UNESCO sites of Japan is located in Kyoto), many museums and other important festivals. Among the best known, Aoi Matsuri (May 15), the festival of hollyhock, which require protection against natural disasters, Gion Matsuri in July, during which many historic homes are open to the public, Bon Festival on 16 August, where they remember the ancestors, and the Jidai Matsuri on October 22, during which they remember the great imperial past of Kyoto.