In reality there is no time of year when San Francisco is not ideal. Place of events, parades and location for popular films. The Victorian style peeping through modern buildings makes this city is perfect to visit on tour to discover through cultural events or fun, even better in summer.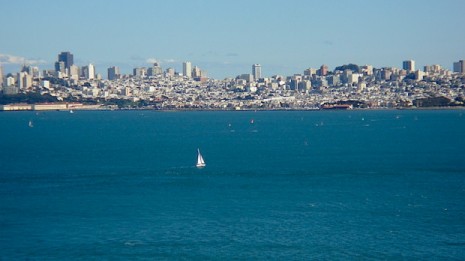 If the Golden Gate is a must and a certainty in a landscape that appears with an ever-changing light throughout the day, there are very many openings in the coming weeks in the famous bay, also theater of sporting events for framing.
Madame Tussauds, for example, arrives at Fisherman's Wharf with a new opening of the famous wax museum. There will, as usual, celebrities from the entertainment world, but also sport and politics and there will also be a special tribute to local history, specially created room for Spirit of San Francisco. Around the visual effect is guaranteed and will be the opening day for the whole year.
Then expected the arrival of the first Dungeon in North America. Trace two centuries of history of the city through the performances of real actors. Along the route driven, therefore, visitors will discover the theatrical sets with different settings. In an hour retracing an imaginary journey into the past between the periods of the gold rush, to the stories related to Alcatraz, to name a few. There will be special effects, vintage dresses, and the real surprise: underground boat ride!
A tour to San Francisco this summer, may also represent an opportunity to visit the new Exploratorium science museum in the historic area of the dock. It is completely interactive and there are around 150 shows between external galleries and a public area accessible to all.
Also it is exciting the nuances given away from The Bay Lights, a dance of light that enriches the bay of San Francisco and Bay Bridge, giving the idea that it is real paintings. The ones who are unable to enjoy the spectacular show, there are motorists who crossing the bridge. The installation covers a mile in length and 153 to meet customers, with 25 thousand LED light bulbs.
For shopping lovers, finally, there is the new Levi's store in Market Street. Approximately 650 square meters of choice, in the way of purchases among the most popular in the world.
This, moreover, is a city that you never stop discovering seriously, you can lose from a distance or close up. A China Town and up and down its streets crazy. Perhaps at the edge of a typical machine, just as in a movie.
About movie location, we said, San Francisco is probably one of the cities most loved by American cinema. There are specific tours to visit some of the places where famous movies were filmed.