Lacanau, Gironde, is a resort that has developed since the early 20th century. The city is divided into four areas: the city, the beach, the Landes forest and lakes. The beach and lakes have become over the years a famous spot for lovers of kite surfing.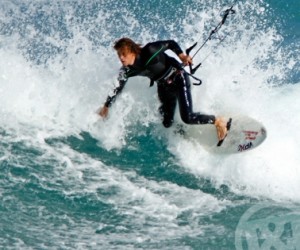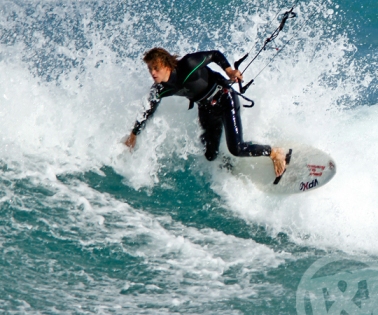 Kite surfing, the sport consisting of a small board towed by a kite wing has grown strongly in recent years among surfers. Whether you are already an enthusiast or you're willing to try, Lacanau is an ideal place to practice kite surfing and water and air combine pleasures.
Kite surfing is done on three separate spots: lakes of Carcans-Hourtins and Lacanau as well as on the beaches of the city.
Lake Carcans-Hourtins is one of the largest in Europe (18 km long and 5 km wide). But be careful to respect the authorized areas: for example it is forbidden to practice kite surfing on the town of Carcans south of the lake. The controls are fairly common and can be severely fined. Lake Lacanau offers three navigation zones authorized kite surfing. Restrictions apply in the summer because of the large number of bathers.
For those wishing to enjoy the waves, the ocean beaches are a perfect playground. The baines at low tide are attractive but reserved for experts for the current is often strong and big waves. In summer, the beaches are regulated and kite surfing is mostly banned. Off-season, the rallying point for local kiters is North Beach, famous for its winds and its accessibility. If you're new, you will also find the surf school offering courses and initiations.