On the route of the German fairy doors open for a magical dream world where fairytales come true, and that is back to being a child is very easy.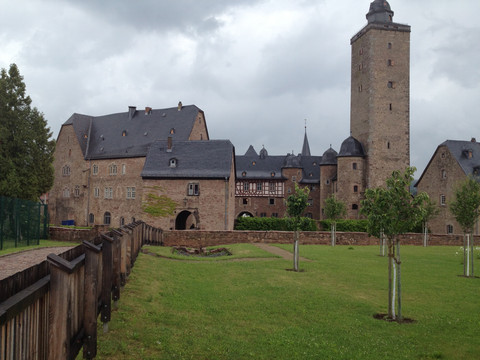 Of all the celebrities are known tales of the Brothers Grimm. Red Riding Hood, Snow White and The Pied Piper, among others, are still part of many children's bookshelves. On the route of the German fairy discovered where they got the inspiration to write their stories.
Highlights the route of the fairies
The route begins by recalling the lives of the Grimm brothers and takes us to the city where they were born, Hanau. Here are reminded today with a statue in the market square. Later, in Steinau is the house where they lived, now converted into a museum where recalls the life of these famous brothers. Marburg, a city where they studied, also part of the route.
After this initial tour we enter the most magical part of the route of the fairies, the cities of which emerged the stories. Schwalm, small town cradle of birth to the famous Red Riding Hood or Sababurg Castle, inspiration for Sleeping Beauty. Around Kassel will find the small house of snow white stuck in a forest, in Hamelin we will visit the famous flutist and in Bremen we will remember the animals that they wanted to be musicians.
A fabulous tour will visit dream castles, charming villages, forests and an environment consisting of eight national parks that make up one of the most memorable and magical German routes.
Recommended route for Fairies
The route of fairy tales is very extensive, its are 560 km and more than 70 cities, each dedicated to a story, so it is necessary to take several days to visit the cities and, above all, to enjoy the charm of its most magical places. With 10 or 12 days is enough.
It is possible to visit it by car, is very well marked and the hotel offer is very extensive. Moreover, there are many agencies that organize this route through the most significant places, including travel and hotels. The route begins in the town of Hanau and ends in Bremen.