If your budget is not enough to go on vacation, or do not have time, you can turn your home into a luxury hotel and enjoy the rest so desired.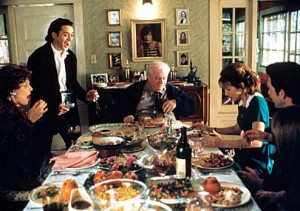 How to enjoy the holidays at home
Do a few days off and like to go on a trip? Does the budget does not cover the costs of travel, hotel and everything associated with the holidays bring? Do not despair, here you will find some good ideas for a special holiday at home.
Transform your home into a hotel
Stay home and follow the regular routine is not good idea. For a holiday at home is also necessary, moreover, get into the skin of the tourist on vacation. Our home can be a luxury, if only we carry it. So, your mentality fits this framework, and also your daily lifestyle.
Instead of following the routine of cleaning and home maintenance, hire a maid to do the cleaning, and you'll have more free time to enjoy. These services are usually something we avoid in every day, but if you get your bills, you will see that is a very small expense in relation to the holiday, and will give you the dream break.
Do the same with your work and other chores, even if you stay in the city. Try not to perform any task, or check your emails, you're on vacation, do not let anything stop your rest and act like you're on a remote island without access to basic media.
Holiday Weekend at home
If you do not have a full week of vacations, will not impediment to dream of a free weekend. Get organized in time and enjoy a mini luxury vacation in your own city.
Again, remember that these 'holidays' and you must act like a tourist. It relaxes your mind and your body by taking a walk in your own city, but living the experience of the vacationer: visit those special places that rarely visits, go to amusement parks, zoo, aquarium, museums, and do what you would do if you were a tourist visiting an unfamiliar city.
Before leaving, activates the answering machine so that the phone does not ring for a few days (the messages are saved as if the reception of a hotel) and make all arrangements for no visitors and interruptions (canceled technician visits, the veterinarian, who is, by passing to the next week if you can).
On having hired the cleaning service, ask to renew the bedding with a new, more threads, and until no mints or chocolates on the pillow, small bottles of shampoo in the bathroom, and new towel robes. Going home is like entering a room with all amenities, ideal for clearing the mind and dream that we are elsewhere.
Rent movies for the return to the "hotel". Ask for food in disposable tableware, if you prefer, for not having to wash the dishes and cutlery; dress freely, stroll through the city, and do as you would do in a remote destination. You will see, if you let it, even staying home will give the necessary rest like you're traveling, and for less than half the cost.