Before you travel, plan your route saving money and surprises to make your holiday perfect. After months of work, studies and responsibilities, the holiday period is hailed as a salvation, a way out of the routine.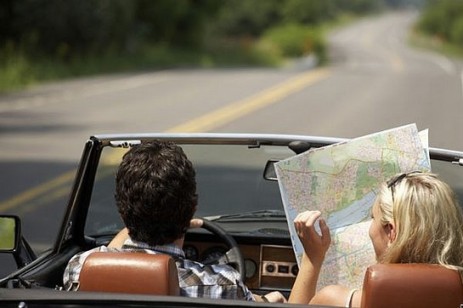 And for that these days are perfect planning is needed. But not only the holidays so have requests, any trip, especially at a distance or to foreign countries, required some prior organization. Plan your travel route and will get the most from this experience.
Information and planning
Before making reservations, especially if it is not yet clear destination, look for information on the different options to find the right one. Plan your route with particular attention to issues such as language, travel requirements, geography, attractions and transportation.
After choosing your destination, plan your route with a list of what you need to do or keep in the trunk to make sure you do not forget anything. Tickets for plane, train, the currency you will use, all necessary reservations and relevant documentation, since each country has different legislation and may need to perform some preliminary procedures.
You should make reservations in advance to avoid disappointment. This planning process does not mean destroying the adventurous spirit of the holidays, only helps to be forewarned against possible contingencies.
Comparison
Don't trust the first information that is, since the information on tourism are biased by advertising arguments that are trying to sell this particular product, therefore it is very possible that fall into exaggeration. To say, for example, "by the sea", it can mean a twenty minute walk, not beachfront.
Little things like this can be avoided seeking information. For example, plan your route using the Internet, besides consulting the pages where book tickets and hotels, the government pages of local information and maps of the site chosen to ensure that the information found is accurate.
Tips
In addition to plan the route and the luggage, we should get the numbers of local interest by if there is any type of problem, such as the number of public health, the consulate, the embassy and local police number. Everyone who travels hopes not to have to use them, and that the stay is free of mishaps or problems, but it is much better to be forewarned. Following this series of tips, plan your route now, and enjoy a well deserved trip.