Modernist charming corners, ethnic, architectural and natural; in the city of Sydney there is a route for each of them. The city of Sydney has many charming corners that will not leave you indifferent. It is a very modern town offers many museums, botanical gardens and monuments to visit. It has much to offer to see and do.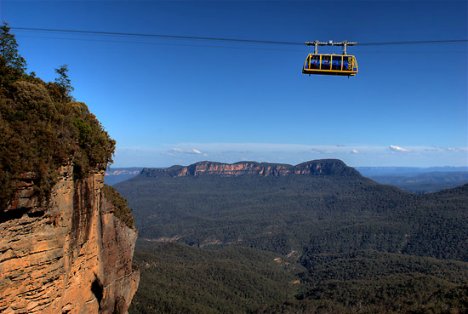 Charming corners: Sydney Opera House and sunsets
The Sydney Opera House is a photographic image of the city. Its architecture became one of the most emblematic buildings of the twentieth century and was declared a World Heritage Site in 2007. In addition, it is the headquarters of the Sydney Theatre Company, the Sydney Symphony Orchestra and Opera House in Australia.
Sunsets are beautiful when its shape is cut out on the horizon, especially viewed from the Sydney Harbor Bridge. It is the metal of the Bay of Sydney Bridge and links the financial area of the city with the residential. It opened in 1932 and has a length of over a kilometer on which there are eight car lanes, one-way cyclist and two railway lines.
The best corners with charm in Sydney, neighborhoods
One of the most visited in the city is The Rocks, where you can find the most beautiful buildings. Located on the southern shore of Sydney Harbour and has numerous souvenir and gift shops. Here is the Contemporary Museum of Sydney and the famous Rocks Market opens on weekends.
Following the route of neighborhoods is in one of the corners with ethnic charm, Chinatown. It is located south of the city and it is the famous commerce Paddy's Markets where, before buying, you can haggle to the customer.
Other neighborhoods with many charming corners is Paddington. Enter in historic pubs and enjoy your meal is a pleasure. The neighborhood streets are lined with trees and historic buildings and art galleries.
The charming spots in the nature of Sydney
But the most charming corners that are beautiful, natural and ideal for rest and relaxation are the Royal Botanic Gardens and Blue Mountain. In the Royal Botanic Gardens grows a variety of vegetation species from around the world and known for its intense botanical research and conservation. The Blue Mountains are about 80 miles from Sidney, forming a mountainous area full of lakes, remote villages in the mountains and lush vegetation.