The most important airport in Britain is Heathrow airport, as well as being the third busiest in the world. It has five terminals and it might seem difficult to be able to get to London starting from Heathrow, which is why today we're going to see how to reach London from Heathrow using the subway, buses, shuttles, taxis, train or car rental. To control the situation, remember to periodically check the official site of Heathrow Airport.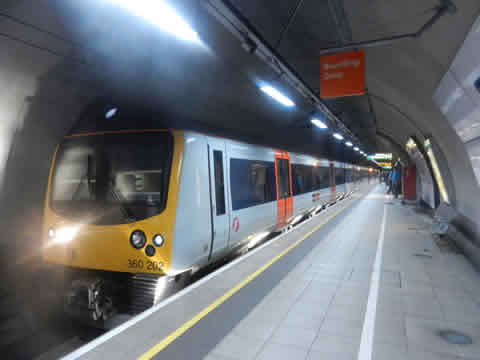 To get to London from Heathrow you can choose to use the subway. It 'an economical and fast and enables you to easily reach the center of the city.
All five terminals of Heathrow have a metro stop: remember that there will be a ticket office at each stop over where to get tickets as well as a subway map. In central London there are lots of metro stations, also close to each other.
If you plan to use a lot of public transport in London, you should do the 'Oyster Card': you can use it for metro, train, bus and tram. Keep eye that the London Underground is not open 24 hours on 24, while the frequency of passage is about ten minutes.
If you prefer to use the public bus, it is quite cheap, but usually do not reach the center of London, then you'll have to change the line a few times. That's why you usually prefer to use the metro, it's much faster. If you arrive at night to Heathrow, the advice is to use the N9 night and stops at Terminal 5, which is the central bus station in Heathrow. It stops also in Trafalgar Square and Aldwych. Here also remember to buy the Oyster Card.
As for the shuttle, have the National Express company coaches, but here a ride costs is about 15 pounds, so more than the bus or the metro. You can buy tickets at terminals 1, 2 and 3, while there are stops in all five terminals. The trip takes two hours and there are several stops.
It is possible to get to London from Heathrow using trains. Most travelers use the direct Heathrow Express: every 15 minutes and takes only fifteen minutes to reach London Paddington.
Trains depart from Heathrow Central Station; it can be reached on foot from Terminals 1, 2, 3 and 5, while from Terminal 4 there is a shuttle that takes you to Terminal 5. The cost, however, about 20 pounds one way, but you have available the tv, wireless and cellular coverage in tunnels. Another train service is the Heathrow Connect, slower because it makes all the stops: the frequency is half an hour, but the cost is only 9:50 pounds. Here, too, from the central station to Heathrow (there is a shuttle to Terminal 4 and 5).
Again, you can get to London by taxi. And 'comfortable, but the meter goes to time, so be prepared to spend between 50 to 80 pounds per trip. There is also Green Tomato Cars minicab that cost a bit 'less. Finally there have the rental car at the airport; you will find all the major car rental companies. Keep in eye but in London all parking is paid, even when parked on the street, the prices are high and you'll also pay the congestion charge in London in the central areas, which is 10 pounds.