Having a job today is a great privilege and we should be happy to go every day to the office, but that doesn't detract from the fact that from time to time we may have our holiday to disconnect all of the problems and labor issues.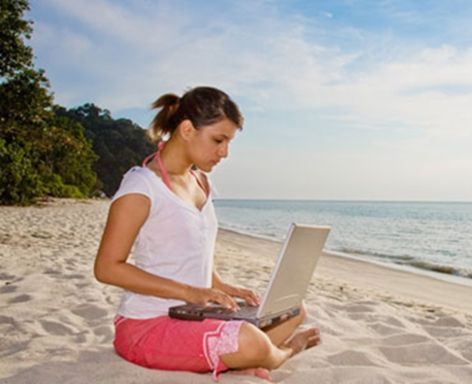 If you are the type who live workaholic and even on days off you can not drop the phone or staring mail if something urgent happens, heed our advice, because the holidays are for relaxing and although do not believe you need a few days of complete rest with disconnecting and replacing batteries.
You've been all year devoting most of your time at work and now that summer comes and you take your vacation, these are to be with the family, friends and doing what throughout the year you can not.
Regardless of the option you've chosen for your holiday, forget about work for a few days and if you do not know of, read on and find out some tips that will come in handy to learn how to do it:
The day before you go on vacation leaves all tied up and solved in the office to avoid concerns that go with you and that you can't avoid being pending by if there are new additions to what not all finished.
Disconnect the phone from the company and if your own turn it on only the hours needed. With the computer it's the same, the better if you can not use it.
The leave may be two or three days as a weekend either. Just do not take a whole month can often, but need at least a week or ten days to unwind.
If you go away to some destine on vacation surely that you are the whole day doing out things, but if you remain in your city go out equally, do some exercise, etc.. Of course you do not saturate at things because it is also important to rest.
Sleeping eight hours and you can never forget to put the alarm clock, since these are routines that you do on a daily basis and we do not want to remember while we're on vacation.
If you fulfill all of this you will have enjoyed your holiday as it is because with that seeks to return to work half a week to make it shorter and before returning not from the stress of what to expect on Monday and all week.
You also deserve a few days relaxing away from all the affairs of the work, so don't hesitate and follow these tips to have a perfect holiday.