Travel to India is to reach another world. The Land of a Thousand Colors is not indifferent to any traveler. The constant novelty of sensations in which the Western visitor is immersed is inexhaustible source of new experiences, unforgettable memories.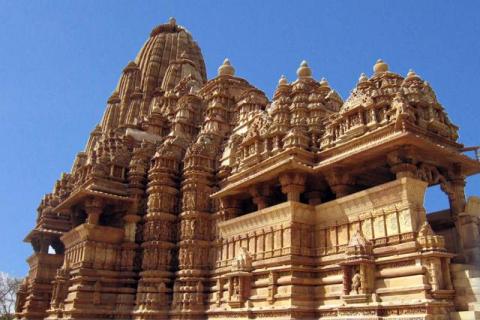 Bombay, is modern and cosmopolitan, macerated in the British colonial tradition, and the second largest city in the world with nearly 15 million inhabitants.
The Khajuraho temples, with more than 33,000 erotic sculptures, served to the Tantric initiation and in the Kamasutra of Hindu youth in the 10th century.
In Rajasthan you can feel firsthand the phrase "live like a maharaja", in the Bharatpur Palace hotel, and the power of these kings, rising to the Red Fort of Agra on the back of an elephant. The Taj Mahal is the global symbol of love and Heritage, essential, amazing and unforgettable.
In Benares (Varanasi), the oldest city in the world, built over 3,000 years ago, the sacred waters of the Ganges are meeting point for hundreds of thousands of devout Hindus. They travel to its shores to purify themselves, to find the truth by the sadhus, Hindu ascetics that mimic the mythological life of Shiva, or to blend in with sandalwood sacred ashes. And there, the traveler can feel halfway between the earthly and eternal life, and the deep sense of Indian proverb that says "Life is a bridge, cross it. Do not build your house on it".