Are you in the mood of holidaying? Are you planning to visit any beach? Then Seminyak of Indonesia is the best option for you. This place is basically an area of beach resorts situated on the southern fringes of Bali's western coast. Though it is often flocked with tourists from all across the world, but it also houses a part of the country's domestic population.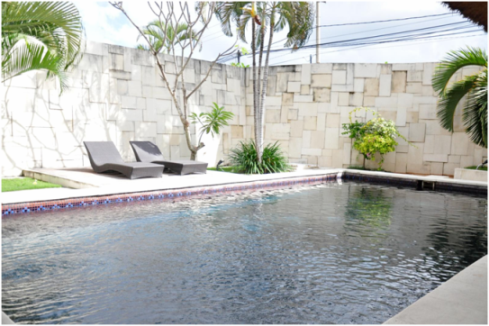 This area was originally considered a distinct township, but now it is included as a part of Kuta. The area is very much sophisticated and easy-going as compared to Kuta, and more than that, the beaches are much more attractive as they are quieter and calmer during the day time.
Top Places to Visit in Seminyak
Biasa Art space
Echo Beach
Trick Art 3D Gallery
Seminyak Beach.
Places to Stay in Seminyak – Hotels, Villas and Resorts
Since this area is a beach resort area, it is bound to make a hole in your pocket if you choose wrong accommodation. Those who want to have a luxurious living but without breaking their banks can opt for some top-class hotels and villas in seminyak which are for rent. Nowadays, you can even avail the option of booking villas and hotel rooms online. And with this facility you can even check hotels and villas according to your choice.
There are certain online sites that help people in renting Seminyak villas. They come with variety of options like, 1-7 bedrooms villas, villas with swimming pool, luxurious as well as cheap villas and so on. In the villas you will get the treatment and services of 5-star hotels where you can stay comfortably and luxuriously. The villas will provide you the opportunity to pamper yourself in pools and spa treatments, delicious meals made by top rated chefs and other amenities. However, you can enjoy the services and facilities according to your choice of villas and number of rooms.
Some villas also provide certain facilities, like availing certain gym and spas at discounted rates. You will find this facility only in certain villas where they tie up with some fitness and wellness gym, etc. Along with this, some villas even provide tour facility to its customers.
Seminyak in its many hues
Since this area is beaming with large number of luxurious hotels, top class villas, spas, bars and restaurants, some notably good crafts shops and boutiques, Seminyak is an expensive place, and probably the most expensive destination in Bali. This tourist area is also very famous for shopping, and perhaps because of all these factors Seminyak has rapidly become one of the favourites as well as a renowned tourist destination on the island. Seminyak is considered as the capital of boutique shopping in Bali.
The beach of Seminyak is another part which attracts more and more of tourists all-round the year. It has white sandy beach, located to the north of the Legian beach, stretching around 3 kilometres from the Turban area. Another major factor for attracting more tourists is the great waves which are ideal for the ones who love to have adventures in surfing.
Transformation of Seminyak
If you see this place today, it would be difficult for you to imagine that ten years back this particular place was a separate village, a type of backwater. But with fast-paced development, the area has totally transformed into a luxurious beach spot for the tourists.