Have you ever heard of Halmstad? Halmstad was ranked second among the cities to live in Sweden, with its 90 000 inhabitants settled on the west coast of the country. Location Danish towns until 1645 the Swedish Centre attracts tourists and vacationers with many cultural events, festivals, sporting events and concerts.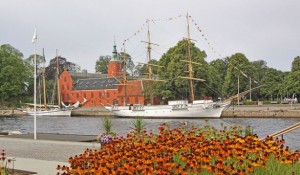 In the top ten things to see in Halmstad are the Picasso Park, a green area situated along the banks of the river Nissan and embellished with some reproductions of sculptures by the Spanish. The Najaden museum ship, moored on the banks of the river, along which it is pleasant to walk through the pedestrian streets.
In neighborhoods of Storgatan, Brogatan, Fredsgatan and Norra Vagen are the most local and shops worth a visit. As for restaurants, there are Italian, Thai, Japanese, Greek and Vietnamese on a small square at Bankgatan, all ready with their outdoor tables to offer good food and cool refreshments.
If you get into the city in August you can enjoy the Festival of street theater and if you are well trained with the bike you can enjoy the 18 kilometers between the castle of Halmstad Castle and Nature Reserve of Mollegard. Another 10 miles on foot, you'll have to do it if you want to go all beaches that cover the coast between Ringenas and Tylosand.