Visiting Hong Kong means having to live among the modern western culture with the purest ancient Eastern tradition, a truly unique experience.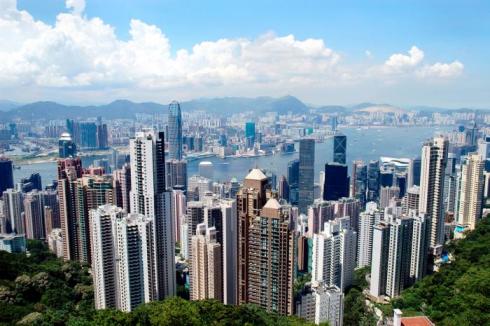 Hong Kong is a city where you can glimpse cultural sharp contrasts between Western influential neighborhoods and places where traditions are still respected more than 5000 years old. That is why a visit to the city must know both the areas that represent the progress as the corners that move the traveler to other time immemorial of the oriental culture.
Victoria Peak
It is the highest mountain in the island of Hong Kong and from it you can observe the characteristic image of the island: its towering buildings. For access to this privileged vantage point it is recommended that you do so in the funicular, although their wooden carriages and the steep slopes that exceeds are not suitable for those who suffer from vertigo. You can also be accessed on foot, the principle overcoming numerous steps to then between a thick forest, walk along a paved road with steep slopes. The most beautiful time to get to the top is at night, when the city is immersed in a sea of lights.
The Po Lin Monastery
It is the most important Buddhist monastery in the city of Hong Kong and is on the island of Lantar. In this location you can visit Buddhist Temple where three Buddha images represent the past, present and future, the houses of the monks, a restaurant and several shops selling incense that visitors should turn and deposit the burners as offerings to Buddha.
Aberdeen Bay
Aberdeen is located south island of Hong Kong and is the typical area where there are many images of the fishermen houseboats. It is recommended that you hire a boat ride across the bay after, though, having negotiated the price with the owner of the boat. From all this beautiful area you can get an overview of what features the image of the city. It is also advisable to make the boat ride at the time of the Symphony of Lights, it is perhaps the best place where you can appreciate this sound and light show.