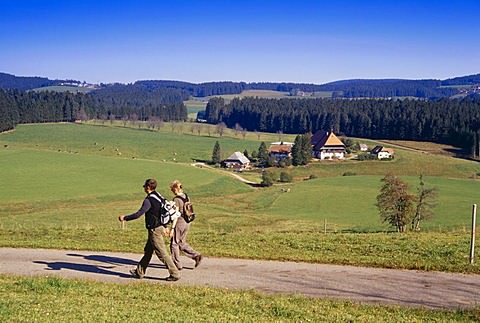 The Germany is the ideal place for those who love open-air holiday, with many activities to do in nature. Especially in Baden-Wurttemberg, one of Germany's 16 federal states: Here walkers, trekking, hiking, nordic walking, mountain biking, climbing, and of any other type of outdoor activities will find plenty to their teeth, thanks to the many opportunities that this area offers.
This is the ideal place for those seeking a relaxing holiday, in close contact with nature and, for lovers of eco holidays, in full respect of a still intact and friendly environment. Parks and protected reserves, oasis climatic, farms lost in the green, anti allergic rooms, structures in green architecture, hotels and bio restaurants.
Baden Wurttemberg is located in the part of southern Germany: Here you will find the legendary Black Forest, streams and lakes, for outdoor vacation. Of things to do there are some, like discovering Mainau, beautiful island-garden to which access is permitted only on foot to defend the exceptional biodiversity. Or a nice trip to Bad Mergentheim, spa resort from which to explore the entire valley, the Tauber Valley.