If you're traveling in Australian in Melbourne or heading over there soon, you're going to want to try some of the yummy street and deli foods they have. Especially if you're a foodie, make sure you check out some of the delicious delights that Melbourne has to offer. Whether you have a sweet tooth or feel like something spicy, there is no end to what treats you can find in the city and suburbs. Here is a list of just some of the unique foods you can tuck into.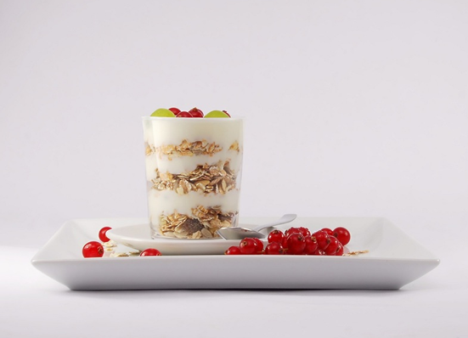 Coconut Yoghurt
A great breakfast treat, coconut yoghurt might be new to you, but well worth a try. Even if you're a vegan, you can get your hands on a non-dairy version of this. This dish comes with a healthy topping of various nuts and seeds, plus a big helping of seasonal fruit.
Bacon Toasties
If you're more of a meat lover, try out some bacon toasties. Aussie meat-lovers sure know how to make a good bacon dish, and this is one such can't miss treat. Another idea for your breakfasts is a fried sandwich. This usually comes with crispy fried strips of thick bacon, cream cheese, and fried eggs between the buttered slices. You can get a side salad to go with it too, and you pretty much cover the food groups! It also makes for a good hangover cure.
Finger Foods
You may just feel like a bit of a snack in the afternoon. Try out some finger food Melbourne Misschu has on their menu. This place is great for its snackables, and you can find rice paper rolls, spring rolls, and dumplings. A good start would be their tiger prawn and green mango rice paper rolls, or their prawn and crab net pastries if you love seafood.
Fried Custard
You've probably heard of fried ice cream, but did you know there's fried custard? It's a little vanilla dessert, deep fried until crunchy and crisp, coated in tempura and covered in ginger syrup. If you like your sweet and savoury together, this is one temptation you can't miss.
Pork Belly Parcels
Yet another meaty treat, this one is best with a glass of red wine. Soft cubes of seasoned pork are wrapped in pastry dough and deep fried until crispy and flaky. A side salad of chives, apples, and onions make for a good accompaniment too. A nice way to spend an evening!
Jaffles
One of the foodie delights Aussie is known for is a little something called the jaffle. This is a jam sponge cake with a side of double cream. The cake is iron-pressed, then dusted thoroughly with toasted coconut shavings.
Barbecue Ribs
Another thing you can be sure to find during your Australian travel in Melbourne is barbecue genius. Australians are experts at serving up the juiciest barbecue dishes, one of which is a nice smoky rack of ribs. Depending on your preference, you can always get lamb, pork, or beef ribs, or all of the above. Have it with a nice cold beer and a side of fries, and you'll have an authentic Aussie experience.
Whatever you fancy, sweet, savoury, spicy, or a combination of those, you can be sure you'll find it in Melbourne. It is, after all, a gastronome's paradise, so don't leave town without trying at least a few of these delicious dishes.