People tend to think that London is expensive, particularly because of the pound stronger than the euro… But there are many free activities in London to fill your days in the English capital, without spending a penny!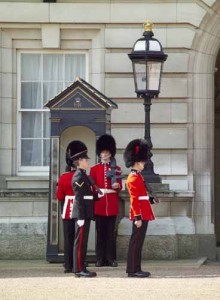 Changing of the Guard: probably the most popular attraction in London, it is held at 11 am in front of Buckingham Palace where the two guards in traditional dress are identified by the two following. Another important ceremony takes place every evening at the Tower of London: the Ceremony of the Keys when the Chief of Guards closed the doors. Tickets are free but must be booked in writing at least two months before.
Another free place where you can truly enjoy the atmosphere of London, are the parks such as Hyde Park, Regent's Park, St James's Park and Kensington Gardens, all located in central London. Picnics, tanning or romantic walk around a lake… You improvise!
In London, most museums are free! Take the opportunity to admire the rich art collections at the National Gallery or the National Portrait Gallery; for great discoveries, it is the British Museum or the Museum of Science that you must go, in another style, visit the Sir John Soane's Museum – a collector of curiosities from around the world – or the Museum of the Royal Air Force and its hundreds of aircraft.
If you are not too extravagant, Stroll in the London markets: Camden Market and Covent Garden Market are among the most famous.
Another track to take advantage of free activities in London: Watch the art festivals, open air theaters or the Notting Hill Carnival! So what are you waiting to offer you a weekend in London?