From July to October in London you can visit Buckingham Palace. This year up to October 7 in the royal palace, in addition to the luxurious State Room and the treasures of the Royal Collection, you can see up close the jewels of Queen Elisabbetta II and its predecessors in the special exhibition "Diamonds: A Jubilee Celebration".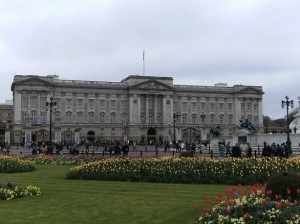 Just in the year of the diamond jubilee celebrations of the Queen, in fact, historical jewels, diamonds, crowns and tiaras will be visible to the many visitors to Buckingham Palace.
The exhibition will be on display to the public for the first time seven of the nine major stones cut from the Cullinan Diamond, the largest diamond ever discovered.
The Palace and the exhibition will be open to the public until 8 July and will reopen from July 31 to October 7 from 9:45 to 18:30 (last admission 15:45). The visit takes about 2 and half hours, tickets cost 18 pounds (16.2 pounds for seniors and students, £10.25 for under 17, free under 5 years).