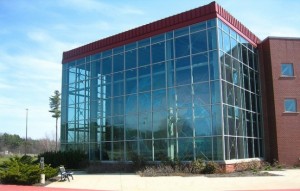 Reproduction of planet Earth made by DeLorme in Yarmouth (Maine, USA) presents itself as the world's largest globe, even on the strength of its three-dimensional surface that reproduces the seas and mountains and the fact that performs the same rotation of our planet.
They called Eartha and locked in a large glass case inside the premises. Tourists and fans are allowed to see the ball land in 1999, after two years of work to put in place, it was entered in the Guinness Book of Records (thanks to its more than 12 feet in diameter).
If you want to visit Eartha remember that the public can access them from Monday to Saturday from 9 to 18 and Sundays from 9 to 17.