No matter what you're looking for your vacation, we have it here in Puerto Rico. Few places offer the amazing variety of experiences that Puerto Rico offers. The beaches have a blue so clear and climate is as attractive as anywhere in the Caribbean.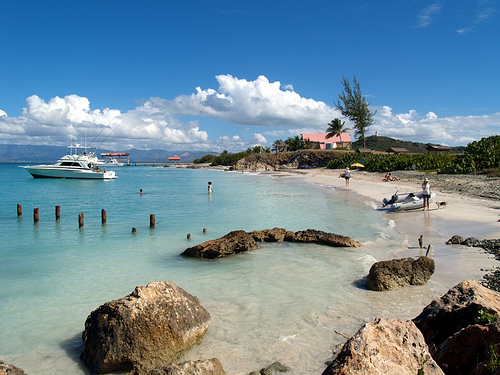 Here also have a wealth of history, natural beauty, culture and cosmopolitan entertainment not found elsewhere. Only Puerto Rico offers both and is within reach of his hand. In Puerto Rico holidays are like your dreams.
Most of the attractions in Puerto Rico are recognized worldwide. Fascinating art galleries, shops and cafes adorn the historic district of Old San Juan where you can explore important strengths and XVI century buildings. Casinos, concert halls and acclaimed restaurants attract revelers to metropolitan areas.
But also have the other side of Puerto Rico, a world of romance and adventure that located around the corner by taking one of spacious rural roads. Discover exciting views of the mountains and solitary lighthouses nestled in a spectacular coastline.
Explore one of the great Caribbean forests The El Yunque National Forest. Practice diving and see the populous marine life that inhabits the rocky seabed. Navigate through a phosphorescent bay on a dark night. Admire the seabirds in a National Wildlife Refuge. Play in one of the numerous Robert Trent Jones Sr. golf courses of International Category.
Explore extensive underground caverns, and then cross the mountains to revive the history in a restored coffee plantation. Visit in Ponce Art Museum largest in the Caribbean, also stop in other smaller or simply admire the sunset from the terrace of a seafood restaurant on a beautiful beach on the west coast. And there's more, much more.