Tortola Island, in the archipelago of the British Virgin Islands, up to Saint Vincent and the Grenadines, passing through the Saintes, Saint Barthelemy and Dominica, you will discover the pearls of the Caribbean Sea…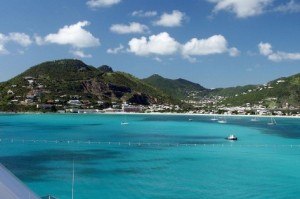 Separating the waters of the Atlantic Ocean from those of the Caribbean, the Lesser Antilles are over a thousand miles a graceful arc of islands and archipelagos. They benefit from a climate which, except for the storm season and variations due to terrain and exposure to winds, is very consistent. It is everywhere and throughout the year that can bathe in the warm tropical sun.
In this region, many of these islands are of volcanic origin. They are easily distinguished by their mountainous terrain and vegetation. Others are coral and limestone islands; their flat terrain is covered with vegetation more rare. Dominica is one of the mountainous islands, particularly rugged landscapes and dense jungles allowed survival until today a community of Carib Indians, the only one of these people which occupied all Antilles on arrival of the conquistadors.
If today navigate these waters and peaceful sailing ship and steamers, the Caribbean Sea was for centuries the scene of the exploits of privateers and pirates English, French and Dutch. The vast archipelago of the British Virgin Islands has long been appreciated by pirates for its proximity to the roads of Spanish galleons. From there, they attacked these heavy ships loaded with the riches of the new world, then found a refuge in the archipelago.
Lent in the West Indies, it is summer, and also the time of carnivals that take place on dates staggered on different islands. These carnivals, "Varal" in Creole are the parades that unfold all the colors of flowers and Creole costumes, where troops dance to the rhythm of the steel drum bands and the zouk orchestra and calypso. During these celebrations, you can taste the best dishes of Creole cuisine, washed down with "ti'punch" tasty and fruity cocktails.
After a coastal road, at the entrance of a forest path or walk from the hotel, or in a natural environment with all the nautical equipment, the Caribbean beaches are among the finest which are. In the shade of coconut trees or under the hot tropical sun, sea deliciously warm turquoise waters, you can enjoy the pleasures of the beach and swimming.