Huelva has been a meeting place for different civilizations and cultures throughout history, which makes it a very interesting place to visit.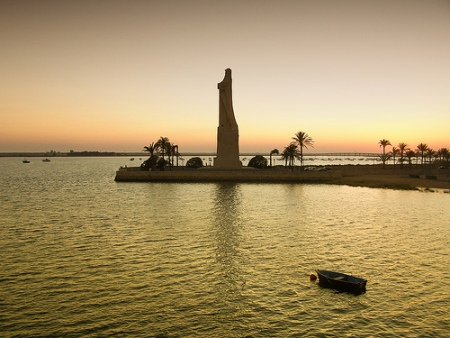 It belongs to the autonomous community of Andalusia, both the city of Huelva and the rest of the province have a historical and cultural heritage that goes back to the year 1000 BC was founded by the Phoenicians, Huelva has received the influences of tartessian, Romans, Visigoths, Arabs and English which made her a enclave economic, commercial and cultural importance which continues today. Travelers can enjoy discovering the many corners that special charm of this city.
The natural environment
The natural environment of Huelva is very diverse due to the confluence of the Tinto and Odiel Rivers. The Odiel Marshes, declared Biosphere Reserve, are a clear example of that diversity. It is interesting to visit Sierra de Aracena Natural Park and Picos de Aroche and Donana National Park, both declared World Heritage Site and Biosphere Reserve.
Donana is composed of different ecosystems that can be discovered from the five visitor centers existing in this vast territory. There are different routes through which you can find spaces as unique as the Abalario gaps, Hinojos marshes, and spectacular Asperillo dunes.
The artistic and cultural heritage
In Huelva can be archaeological ruins of tartessian and Phoenicians in the archeological area of San Pedro, as well as part of Arab settlements, Roman and medieval. The Huelva religious heritage is also of great importance, highlighting the Merced Cathedral, Solitude Hermitage, Conception church.
As for the civil monuments, the most recognizable is the Monument to the Discoverer Faith, commemorating the fourth centenary of the departure of Christopher Columbus to America. In Huelva expect many places to discover and those who enjoy the tranquility and beauty that only Huelva can offer.