On a quiet side with its numerous parks such as the Tiergarten and the Zoologischer Garten, true green lungs of the city, and on the other hand agitated and party with its many bars and nightclubs.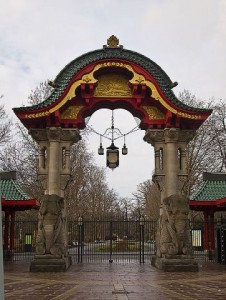 Berlin is a very original town where will mix beautifully old buildings of the GDR and large shopping centers. The city attracts many tourists each year, but many students and expatriates who enjoy this cosmopolitan capital.
The city offers many historic tours, as Checkpoint Charlie, Fernsehturm television tower, Brandenburger Tor, Unter den Linden, The Reichstag, etc…
If the city offers something to entertain you, it also has an excellent transport network serving all suburbs and to quickly reach any place.
For food lovers, do not worry, Berlin is full of small restaurants with all kinds of food, mostly traditional German, Italian or French. For those wishing to explore the local cuisine, try the Currywurst, Berlin real specialty or Bratwurst cooked out of sauerkraut with potatoes.
Many hotels located in the former East Berlin portion invite you to discover life in the GDR, and period decor rooms, please inquire but the nights are not necessarily more expensive than elsewhere.
In short, the German capital is ideal to discover the time for a long weekend. You had time to see and visit all the essential place if you stay longer, do not worry, never get bored in Berlin!