Fancy a breath of fresh air? Go ahead, ask a few days off and go discover the Apuan Alps. Located across the Italian border, in Tuscany, the Alps are in the north of the peninsula. Dominated by Mount Pisanino which rises to nearly 2000 meters, the Apuan Alps are crossed by rivers Magra and Serchio. You can go hiking in the Alps as well as in the Apennines given the proximity of these mountains.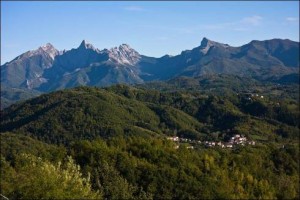 At the heart of the Italian Alps, you inevitably fall under the spell of the marble quarries of Carrara. Go hiking, riding or mountain biking in the Apuane and discover the extraordinary landscapes of the Marble Mountains. From the hills, you can even see the sea you will experience 100% nature in the heart of the Natural Park of the Apuan. Artists in soul or on holiday with children, you can organize a few sorties, thematic and stop a moment to observe the flora and why not for the drawing or complete your herbarium.
Adventurers, sportsmen, several cliffs, caves and caverns deep are at your disposal, you will have the opportunity to practice caving and mountaineering.
Back from your trip; take time to relax in the resorts of Massa, Camaiore, Pietrasanta or Carrera. In addition, enjoy your stay to explore more broadly the jewels of Tuscany.