Dubai in the collective imagination is a dream trip, one of those havens that you can afford only if you have the money. But it seems that it is not just so and maybe we can make Dubai a travel destination for this summer 2014. It is true that, Dubai appeals to billionaires, to celebrities, to sports, but there are a few ways to go to Dubai also very affordable, it is not just said that it is only a luxury destination. But how is this possible?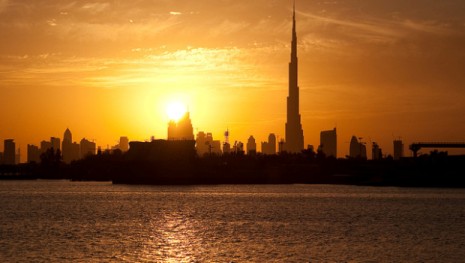 We all know that Dubai is a unique place in the world, boasts a 7-star hotel, and has world renowned resort, endless shopping malls, miles of golden beaches and plenty of entertainment options (including a nice skiing on real snow). The problem is that the majority of travelers still considered Dubai a luxury destination only where those who can not spend too much should not even gets close.
Desert dunes, souk, luxury super centers, and Michelin restaurants: How can I get close to so much glory when bring home a regular paycheck or have a family to feed? Well, on the other hand who has been there says it is possible. Many of the luxury hotels in Dubai offer substantial discounts if you take a half board, children often travel for free, can be credited in certain conditions additional free nights and offer discounts on restaurants and attractions.
Obviously if you go to Dubai in July and August, you will always find the sun, but in almost all the structures there is air conditioning, even some swimming pools. In addition, summer is the time when there are more events in Dubai, then for sure you do not run the risk of boring. For Eid it is a three-day festival, get ready to feast on until late at night, as from 2 August to 5 September is the Dubai Summer Surprises festival, discounts and promotions in more than 6000 shops, not to mention the music and the fun.
This is to say that if Dubai is in your travel list, but so far have always avoided going there for budget problems, that's maybe the advice is to consult from time to time your travel agent: if pecking the right promotion you could enjoy your dream vacation to Dubai without having to turn to force a bank loan.