Located in Southern Europe, Croatia has long been a tourist destination, coveted by young people for its beauty and its convenience in prices.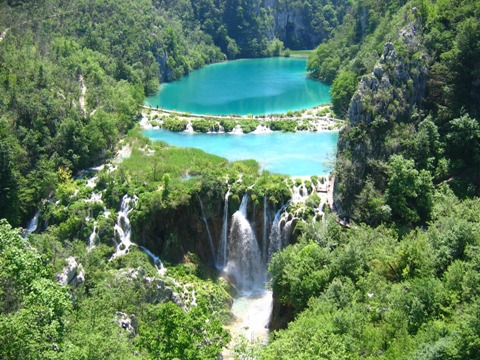 Its varied landscape also allows you to choose the holiday that you want: sea, mountains, lakes, culture and entertainment, you can find them here. For those who love nature, for example, you don't want to miss a trip to the Plitvice Lakes National Park, near Zagreb, or Krka National Park, with its waterfalls on the limpid water, in the region of Dalmatia. For those who love a cultural holiday, there are so many monuments to visit, such as the Roman amphitheater in Pula, Diocletian's Palace in Split and St. James Cathedral in Sibenik.
Who goes to Croatia, however, we must above all for its beautiful islands, such as the Kornati islands, archipelago of well 152 islands, many of which declared Natural Park. A real paradise on earth, almost completely uninhabited, ideal for anyone who loves solitude immersed in the wild nature. Wild as Mljet, one of the most beautiful islands in Croatia, not far from Dubrovnik. While you're there, take a trip to Dubrovnik, the beautiful city of Dalmatia: getting lost in the old city, within the medieval walls, it will be a nice experience.
But Croatia, we said, is not only sea and sun: here then split, in the heart of Dalmatia, where there is one of the most beautiful masterpieces of the roman architecture, the Diocletian Palace, or Zara, a charming town that overlooks the Adriatic, with its charming old town. Or, of course, Zagreb, capital of Croatia, at the crossroads of different peoples and cultures that are found in every corner of the city, from architecture to music to food.