Gradually Abu Dhabi is becoming a fairytale land, where each project is designed to surprise visitors and to overcome the above. Abu Dhabi just opened its doors on Yas Waterworld water park on Yas Island, a huge artificial island over 2,500 hectares.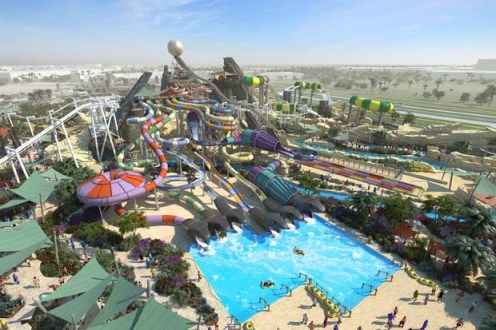 The basic idea that guided the design of the park is the "lost pearl", referring to the culture of the UAE. This mega leisure project has cost over 200 million euros and many others to develop the infrastructure of the artificial island on which it stands. This is another step towards the dream of Abu Dhabi climb the firmament of the major tourist cities which goes to the entertainment industry.
The Yas Waterworld has 43 attractions, some quite unique as "the adventures of Dana", a young man from the Emirates coming out to look for the lost Pearl that will bring prosperity to his people. The attractions add water games, special effects, high-tech, lighting and the visitor can choose own development and the final run of many of the same from over 35 combinations.
Among the attractions that call thousands of travelers is the slide become the worlds largest with its 238 meters long, and the first to use hydromagnetic technology. Up to 6 people can slide together at breakneck speed! The Bandit Bomber is the roller coaster that thousands of screaming start with 550 meters travel, with special effects and curves for infarction.
Yas Waterworld is located next to Ferrari World, the largest indoor theme park and the world's fastest rollercoaster. On the same island is also Warner Bros Park, built around the theme of the film. All this, together with residential and commercial architecture, make Abu Dhabi, a landscape every day more spectacular.