For lovers of vices, Amsterdam confirms more and more like a wonderland. In addition to the coffee shop, now open a hotel for all fans of video games.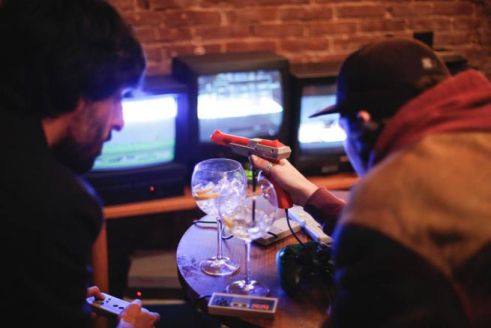 It's called Arcade Hotel and has the distinction of being a structure for gamers. Why? In the rooms you will find the classic TV, but a console with a lot of video games, most portable game in the lobby and comic books to browse if you are tired of playing.
The Arcade Hotel is located a few kilometers from the city center, near Sarphatipark and plans to pamper its customers with all kinds of technological and recreational amenities. The rooms have been fitted old consoles; from the NES to the Megadrive, at no additional cost, while in the lobby are portable game systems to be shared with other travelers.
In the lobby there is an extensive library with a fine selection of comic books, such as those of the DC or Marvel, but there are also more niche comics. More tea and coffee in profusion to play until dawn.
Currently the rooms set up for gamers are 36, but the goal of the Arcade Hotel is to increase up to 45, opening in the meantime a new section totally dedicated to gaming. The costs of a room are variable and range from 58 euro per night for a single up to 129 euro of the super luxury suites.