Al Ain in the UAE is different. If Dubai, Abu Dhabied other cities of the Emirates have chosen the coast, Al Ain is located within the country. If other cities have chosen the vertical modernity of skyscrapers, Al Ain can not build taller buildings than four stories. But why Al Ain wants to continue to be the Garden City of the Gulf.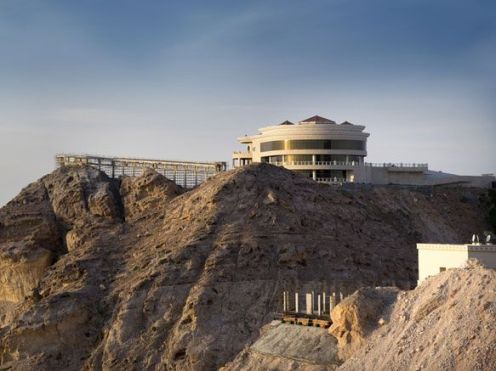 Al Ain, 500,000 inhabitants for the fourth largest city of the Emirates, in the hinterland of the United Arab Emirates on the border with Oman, 160 kilometers east of Abu Dhabi, and 120 kilometers south of Dubai. It has recently begun to open up to tourism, a new frontier for those who, given the city's new and amazement, were curious to see the city's history and true in the Emirates.
Al Ain, the Garden City of the Gulf, has developed around one of the largest oasis in the country, at the foot of Jebel Hafeet, 1,250 meters high, the second highest mountain in the country, and first attraction to Al Ain. Saltcellars for 12 kilometers of hairpin turns, but in the end the prize and a spectacular view of Al Ain and the entire plain below. Recommended at sunset.
And then again, the traditional camels souq near the border with Oman, open daily to the merchants who seek to place their animals, the fort, which is located in the center of the city (free entry), two museums (the national and city museum) and of course the 'oasis, which has now been completely absorbed by the city.
And then there had to be three major malls, with the Al Ain Mall which is located downtown, and so many coffee shops, more or less large, more or less modern, scattered throughout the city.
Al Ain can be the destination for a road trip that includes a stop even in the most well-known Abu Dhabi and Dubai, but you can also arrive by plane, once landed in the emirate.