If we travel to Scotland one of the steps that we can do is to visit Jupiter Artland, a strange sculpture park and outdoor artwork, not far away from Edinburgh; Just a half hour journey by bus number 27 of the city's public lines.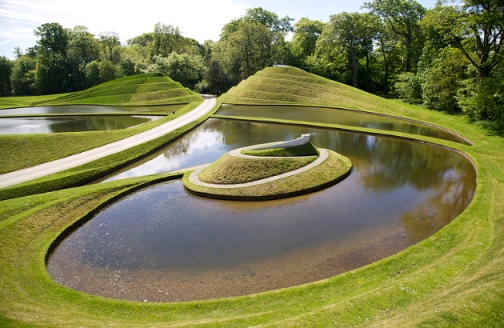 The idea was to design a space in which the works of art will merge with the vegetation; works to enjoy and discover through a series of paths, trails and outdoor scenarios really curious and details. A perfect time to combine art with walk in the outdoors.
Rocks positioned between the logs, weeping children, houses, cages or giant flowers are some of the surprises of this garden, where the most famous work Life Mounds, designed by Charles Jencks, recovery in the photograph.
Jupiter Artland is closed in the winter months, and will reopen on May 17. The £8.50 entrance fee for adults, 4.5 for boys between 6 to 16 years old, free less than six years old, you can take advantage of the family ticket (2+2), at 23.5 pounds.