The schedule of August in Holland is full of events. There's something for every taste. It will start already on 1 August with the Gay Pride in Amsterdam, at which movies, exhibitions, workshops and attend parties. The event runs until August 5, the salient moment of the Gay Pride will be the Canal Parade.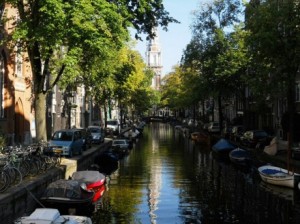 From August 10 until 19, again in Amsterdam, it is completely different genre with the Canals Festival and the historic city center will become the most beautiful concert hall in Holland, you can attend concerts on floating platforms in the canals, hidden in courtyards, in the historical rooms of the palaces and terraces.
From 16 to 26 August, performing arts festival in Groningen , an international art event. While 17 to 19 August will be the turn of the Lowlands, music festival in Biddinghuizen where listening to music with national and international groups, and other established bands are still unknown.
Amsterdam from 24 to 26 August will be the place of Uitmarkt, the largest cultural festival of the Netherlands, which marks the opening of the new cultural season with performances of classical music, cabaret, jazz and modern dance.
The Port Festival IJmuiden, however, from 25 to 26 August is a nautical and cultural event where visiting yachts and attending shows and cultural events. The Bavaria City Racing, finally, will lead the Formula 1 in the center of Rotterdam on August 26, with the presence of so many riders among the best international level.