Want of sun and scenery? For your next vacation, go for a dream holiday in the sun, fly to Costa Rica, the first tourist destination in Central America. Discover cecharmant Central American countries, between Pacific Ocean and Caribbean Sea, known and recognized for the beauty and quality of its beaches.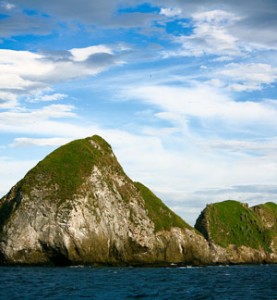 During your stay in San Jose, do not miss to visit the Gold Museum, which preserves with that of Bogota and Lima, the most beautiful relics, the most beautiful pieces of jewelry and works of pre-Columbian civilizations. Visit also the Museum of Jade, which contains the largest collection of jade and the continent at the National Museum where you can learn the specifics of the Costa Rican culture. As soon as the dark, take a walk in the neighborhood of La Esmeralda. Probably only keep you not insensitive to the melodies played by mariachi serenades and musical groups.
Holidays in Costa Rica is synonymous with sun, beach and relax! Rent an apartment at the seaside and enjoy the 1800 kilometers of coastline that adorn the country near Cocles, Puerto Limon, Puerto Viejo and Gandoca. Sandy beaches, white sand or black sand, you'll be spoiled for choice for an unforgettable holiday in the sun. Amateur sea and nature, take ample time to visit Cocos Island, in the famous province of Puntarenas. Declared a UNESCO World Heritage, the island offers you enchanting beaches, extraordinary tropical forest, a fauna and flora out of the ordinary. Brushed with lemon grass and wearing linen clothes, go hiking in the rainforest. Let yourself be captivated by the giant trees, ferns, palms and wild vines. Lovers of scuba diving or neophytes, Cocos Island offers exceptional seabed that will certainly captivate. Fans of thrills, Avellana beach is a paradise for surfers.
Finally, for a stay in the sun in total immersion, taste the delicious traditional dishes mainly based on rice and corn. Tamales, slippers made from mashed corn stuffed with meat and wrapped in a banana leaf, chicken rice or arroz con pollo, empanadas … you will enjoy! Do not forget to taste the fresh exotic fruits like guava, coconut, papaya or aki.