Tsim Sha Tsui is a promontory on the tip of the Kowloon peninsula that seems to point directly at Victoria Harbour, in front of Central. Tsim Sha Tsui, which could be translated from Chinese as "Sharpened Sand Mouth", was once home to several Chinese villages, including the port of Heung Po Tau, where ships left carrying cargoes of incense.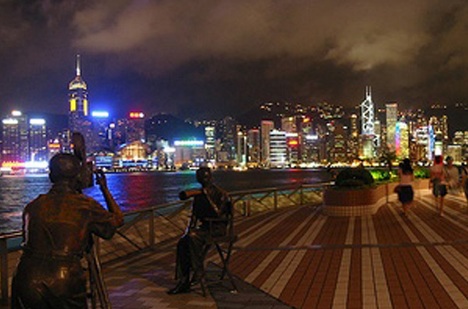 Today Tsim Sha Tsui is a major tourist center in the metropolitan area of ​​Hong Kong, with many shops and restaurants, particularly popular with tourists, especially in the evening, enjoy strolling along the seafront to admire the glittering skyline of Hong Kong. To be considered for the different museums in Hong Kong are located in the area.
Do not miss the statue of Bruce Lee, among the several statues of Chinese movie stars that adorn this Hollywood-style walk. To see, preferably in the evening.