There are many, some small, some large, some rocky and uninhabited other green. There are the many islands and islets that make up the archipelagos of Sweden.
The archipelagos of Sweden are 5 and mainly located near the city of Stockholm and Gotheborg, but generally surround the entire country, from the extreme north of Swedish Lapland to the extreme south and along the west coast.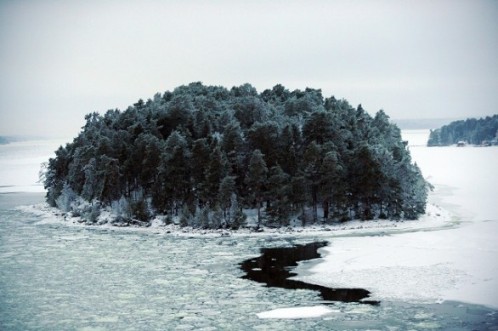 The Sweden's archipelagoes are a tourist destination much sought after, especially for nature lovers – are rich in flora and fauna – and the sporting and outdoors. Let's find out more.
The largest archipelago is to Stockholm, which stretches for 80 km from the town and is composed of well 24 thousand islands, islets and reefs. Formerly inhabited by fishermen, today this archipelago is a holiday destination for many tourists and Stockholmers, and a place of refuge for many artists who want to leave the metropolis to the conquest of relaxation.
The largest town in the archipelago is Vaxholm , here is the eponymous fortress built to protect Stockholm. Other islands are Moja, Dalaro, Finnhamn, Grinda, Husaro, Ingaro, ISO, Ljustero, namdo, Tynningo, Uto, Varmdo and Fjaderholmarna. Reaching these islands is simple, thanks to the ferries that depart daily from the major cities. Once there, then, you will find houses for rent, hotels, local restaurants and camping areas.
Other island groups of particular beauty are located on the northern slope, off the city of Lulea and Pitea, in the Gulf of Bothnia, while off the east coast is the archipelago of Ostergotland, which in turn includes three archipelagos: Gryt and Tjust, St. Anna and Arkosund. Islands with beaches and cliffs, piers or natural harbors and a rich wildlife, but also kayaking or walking, for bird watching or admire the marine seals.
In the south-east coast is another great archipelago, with about 10 thousand islands that stretch between the towns of Vastervik, Oskarshamn, Monsteras and Kalmar. The largest island is Oland, seaside resort preferred by the Swedes to the sun, the sea, the fantastic white sandy beaches and shallow waters. Oland is also famous for its windmills, Borgholm Castle and archaeological sites.
If you love oysters and lobsters, instead, head to the west coast: here you will find all over the archipelago many fishing villages, beaches and rocky, pink granite cliffs and the first marine national park in the world, The Kosterhavet.