The Lake District is home to the longest and most popular lake in Great Britain called Windermere. This 12 mile long lake is also the most popular lake for boating in Lake District National Park. The Lake District is perfect for the adventure-seeking tourist who loves to canoe and kayak. There are also several hotels in the Lake District region which are near the Lake District National Park.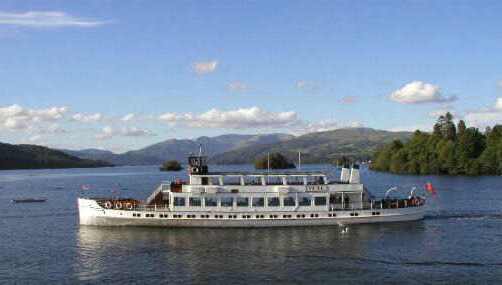 There are many different water sports activities that one can engage in at Windermere. Even though the Lake District National Park Authority's imposed 10 miles per hour speed limit has kept most water-skiers and speed boaters away, Windermere is still extremely popular among boat and kayak enthusiasts.
For the canoeist or the kayaker, these activities can range from leisurely family paddling to the surrounding islands to competitive marathon end-to-end paddling. Besides canoeists and kayakers, other lake users are commercial tour boats and the cable-guided Windermere ferry.
For those tourists wishing to engage in canoeing and kayaking, there is no permit required to use Windermere lake. Except for specific privately-owned islands, most islands permit canoeists and kayakers to land and explore. One must avoid to land on these islands during bird nesting season (from April to June) as the goose population can be quite overwhelming.
For small boaters, Windermere has several access points. The best launching point along this lake are Ambleside at Waterhead, Brockholes, National Visitor's Centre, Bowness on Windermere and Fell Foot National Trust. All of these access points have pay and display parking on location or nearby. For those wishing to explore the islands, the best access point is Bowness. For those seeking to explore the southern parts of the lake, enter it from Fell Foot National Trust. If one wishes to explore the west parts of the lake, the best launching points are Claife Heights shore to the North of the ferry and Red Nab car park.
There are three main visitors' centres near Windermere. These are located in the towns of Ambleside, Bowness on Windermere and Windermere. These centres will not only provide the best information for rental facilities but also houses a variety of restaurants and accommodations. There are several rental facilities around the area that will loan boats, kayaks, and other necessary equipment per hour or by the day. Camping in the Windermere area is also available at Wray at the west part of the lake and Park Cliffe located in the south.