There is a place in Uruguay where who will have the opportunity to get away from it all and enjoy the pleasures of a simple life that is becoming more of a luxury for many. Sounds good, right? Well that place is Cabo Polonio, a must on your trip to the land of the gauchos.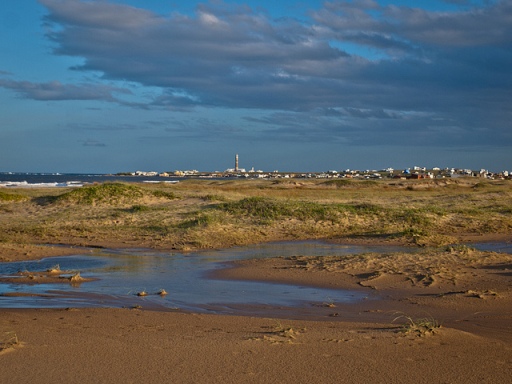 Somehow, during my three-day stay in Cabo Polonio I had the feeling of returning to Olkhon Island, in Russia. Two places situated in two very distant points on the map, but they share a common characteristic: both seem to have been no longer frozen in time, but in a separate reality, apart from civilization.
Imagine sleeping in a modest house, with little light or water. Imagine that after breakfast a homemade meat pies have the whole day ahead and nothing to do but walk through the massive dunes, sun bathe in the sea and read a good book.
Imagine arriving in the afternoon and, after attending a magical sunset, you come together with some friends to enjoy an evening around a candlelit tables (because, as I said, no electricity) to enjoy a concert guitars.
That is Cabo Polonio, and how to get, no less special: uploaded in large trucks from the entrance of the Natural Park, dodging the dunes loaded with all those travelers, compared to other destinations "in" as the seaside resort of Punta del Este, prefer to take a chance on this type of "alternative" tourism that precisely because of its scarcity, is becoming increasingly true luxury for those who appreciate the value of simple things.