In the world there are many sacred places and with great religious significance, between these places are among the mountains, places linked to ancient customs that make them scared places. Here we describe some scared mountains in the world: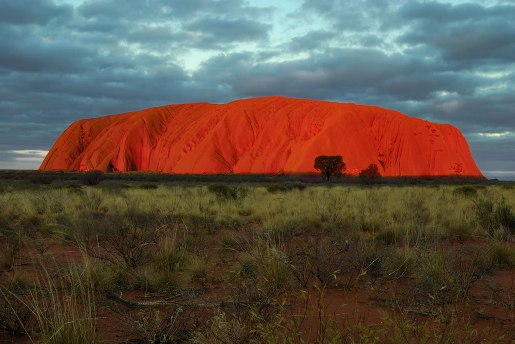 Uluru: Australia
It is located in the Kata Tjuta National Park, in the heart of Australia. This mountain is an icon of Australia and for the tribe of the Anangu is sacred since it is linked to the creation which is explains in a fantastic legend of the sense of the life. It is also known as "the navel of the world", this mountain is 348 meters high, 3.5 km wide and 9.4 contour.
Tindaya: Spain
In Fuerteventura, in the Canary Islands is Tindaya, a mountain worshiped by the ancient people, who carried stone offerings with engravings formation (shaped like a foot), they attributed magical powers related to the moon and fertility. Today it is an archaeological site with plenty of tourist attractions.
Sorte: Venezuela
Famous Venezuelan mountain, to her skirts is venerated the spirit of Mary Lionza, near the night from 11 to 12 October, it is already famous 'Baile de la Candela' (Fire dance), where hundreds of people dance around the fire, this rite is associated with a legend precisely where Maria Lionza is hidden in the forest where queen and safeguarding the nature.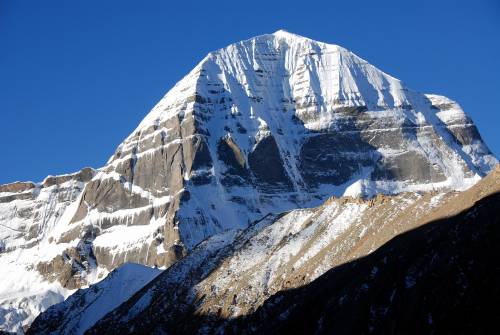 Kailash: India
In the most intricate part of Tibet, between ancient roads is Kailash. It counts the Hindu mythology that in the summit of this mountain there inhabits Shiva, god of the destruction, which has been venerated for centuries until the sun of today, along with other deities related to the Hindu religions.
Athos: Greece
Mountain revered by the orthodox ranging from Greek, Bulgarian, Serbian, Georgian, Romanian and Russian; even though it is in Greece is outside of some European laws, for example women are strict prohibited to come to Mount Athos. This mountain has a legend where this place was visited by the Virgin Mary herself.
Ol Doinyo Lengai: Tanzania
It is a volcano with 2 craters, one still active, venerated by the Maasai of Tanzania. The inhabitants of centuries ago believed that their gods inhabited this mountain if there was activity said that it was the wrath of God. The Ol Doinyo Lengai measures 2,980 meters.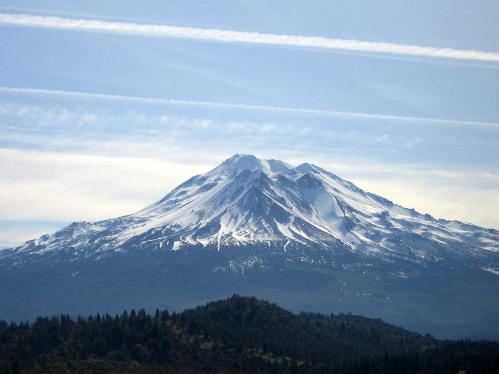 Shasta: United States
Located in Northern California, near the Oregon is this great mountain, which the aborigines of Klamath, is home to the Skell, a spirit of unearthly world to use the mountain to communicate with their tribe. Today added more myths such as being the home of the angels, airport of spacecraft and even it is said that here is the ancient Lemuria.
Fuji: Japan
It is a symbol or Japanese icon, during the week called "Obon", in summer, thousands of devotees begin the scaling slow, almost a procession, all seeks dawn in the top, there are several routes and not all are simple.