Walking in the countryside, take a boat trip, walk through squares and historic buildings, and enjoy watching the sunset and the landscapes between water and mountains. The international region of Lake Constance (Bodensee in German) is a paradise for nature lovers, sports and culture. With good weather, then, multiply the reasons to visit this region, nestled between southern Germany, Switzerland, Austria and Liechtenstein.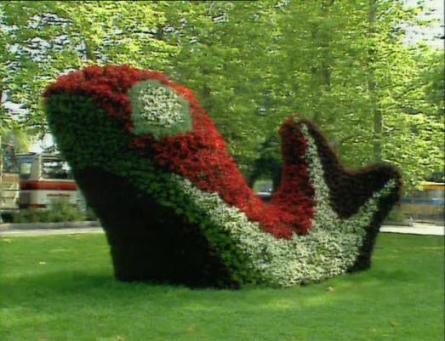 Take for example the Mainau island, the island that lies in Lake Constance, in the German part of the lake, in the north-west which is also called Lake Uberlingen. An island easy to reach as it is connected to the southern shore of the lake via a bridge, a popular tourist destination, thanks to the mild climate of the lake allowed the creation of beautiful gardens (the island is also a tropical greenhouse with many species of butterflies).
A sea of colors, smells and sensations welcomes visitors of Mainau in the flowering period. The beautiful island, which houses 60 gardens, in the spring, is a riot of crocuses, daffodils, tulips, camellias and magnolias. This year visitors are welcomed by the motto: "God Dag, Kalimera, Dobry Den" – Travel through Europe, to discover cultural differences and botanical peculiarities and many countries of the continent.
Thus, when flourishes a million tulip bulbs, there is also a market with Dutch specialties; the lavender reminds the charm of provence, and the roses are an invitation to travel to Bulgaria or for a visit to the Italian rose garden on the island.
Mainau, you can visit all year round and is now owned by the Bernadotte family, related to the Swedish royal house, is also home to an arboretum, a butterfly house, Palm House Palmenhaus and playground, while in the baroque castle there is a cafe and a gallery for temporary exhibitions.