Since time immemorial the watches have been witnesses of the human evolution and man has placed them symbolically in large buildings, towers, parks, etc. Many of them are great tourist attractions of diverse cities of the world: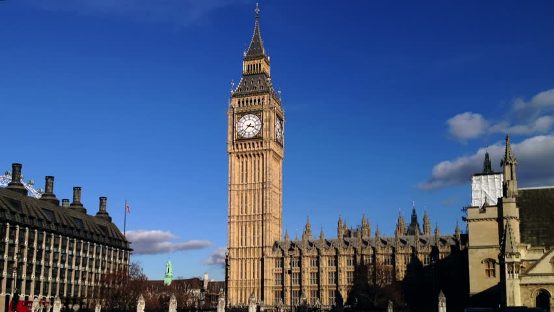 Elizabeth Tower in England
Popularly known as Big Ben and is located on the northwest side of the Palace of Westminster. It is the largest four-sided clock in the world and the tower is the third highest clock tower in the world (96.3 meters high). The construction of the clock was in charge of Edward John Dent and was his stepson Frederick Dent who finished the job after the death of his stepfather. The spheres and the sides of the clock were designed by Augustus Pugin. It began to function in 1859 and acquired a great reputation for its precision.
Flowers Clock Vina del Mar in Chile
This flower clock is a garden clock that is located at the Cerro Castillo hill in front of the Caleta Abarca spa in Viaa del Mar. Its machinery was built in Switzerland and acquired in 1962 by the city to condition the landscape of Vina Del Mar on the occasion of the celebration of the Soccer Cup of that year.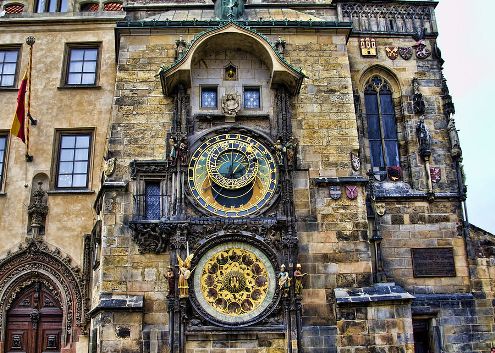 Prague Astronomical Clock in Czech Republic
It is a medieval astronomical clock that is located on the south wall of the Old Town of Prague. According to legend, the mechanism of this watch was constructed by the master Hanus and his assistant Jakub Cech in 1490. The Clock was subjected to great damages during the German capitulation in Prague in 1945. After several restorations it returned to work in 1948. Its three main components are: the astronomical dial; Animated figures; The figures of the Twelve Apostles and the circular calendar with medallions symbolizing the months of the year.
Venice Clock in Italy
Located in the Torre dell'Orologio (Clock Tower) in Piazza San Marco in Venice, it is the most important clock in the city. Its mechanism dates back to 1499 and has been restored several times. It moves the main dial of the clock that consists of several concentric spheres: the exteriors show the numbers from 1 to 24 in Roman numerals and a hand with the figure of the sun marks the hour. The second sphere represents the 12 zodiacal signs and the inner spheres the phases of the moon and the sun.
Swiss Clock in Switzerland
This astronomical clock is located in the Zytgloggeturm tower of medieval origin of 24 meters high, located in the center of the Bern city.
image credit: picdn and bestplacesphoto