Saturday 25 October, attended by President Hollande, after 5 years of work, reopened the Picasso Museum in Paris. The Museum dedicated to the great Spanish painter, has reopened to the public with an official ceremony in style, after being closed for five years due to restoration and modernization.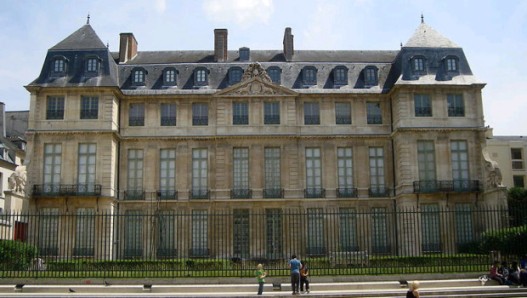 The Picasso Museum is a public art gallery, which is located inside the Sale palace, as the French say, it is a "Mansion", a large building with a lot of garden surrounding it completely, built in the city.
It was built between 1656 and 1659 at the behest of a Salt tax collector (so you know the origin of the name of the building), which later became the Count. Entered the municipal heritage in 1964, became the Museum in 1985, after several years of restoration work.
French President Francois Hollande, who attended the reopening ceremony, called the museum "one of the most beautiful and fascinating in the world". For sure one of the most extensive, because it is houses more than 5,000 works by Picasso, including paintings, drawings, sculptures, photographs and other works, all exposed thanks to his recent works, which have doubled the exhibition space of the Museum.
The museum is located at 5 rue de Thorigny, and open daily; Monday to Friday from 11:30 to 18, Saturdays and Sundays from 9:30 am to 18.