It's never a bad idea to travel, is it? If you work hard day in and day out at your office or are too busy in managing your business, either ways you know the importance of getting away from work. Some times all you need to do is pack your bags, leave your phone back home and leave! And when it comes to travelling, what better place that Scotland! Whisky in one hand and a map in other, you are set to achieve peace of mind. Well if you are planning to visit, here are some tips on relaxing in Scotland. While you might know already about some of these tips, some other ones will make your trip more beautiful and memorable.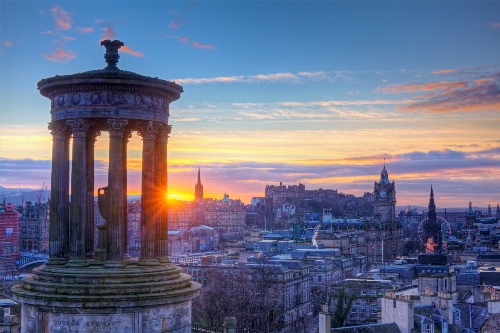 Do all your bookings in advance!
Yes, there are many travellers who pop in some new place and then find themselves with no place to live in. One must avoid this. To have a smooth trip you must do your planning well in advance. First of all, research about the air tickets. There are various sites online offering different for the same flight. So choose wisely. Following you air ticket bookings, you must research about what are your options to stay there. Reserve apartments well in advance but only after browsing through a number of options. You will find right from cheap budget accommodations to very expensive luxury ones, depending on how much you are ready to spend.
How to roam around the city!
While you will find many experts having different opinions about this, one of the best ways to roam around in cities of Scotland is walking. Yes, even the major cities in Scotland are compact enough to be travelled by foot. This will not only save money, but also help you browse anything and everything on the way that catches your attention. However, if you have a lazy bone, don't worry. There are many backpacker buses running around the city. These buses are cheap and reach almost to all the parts of Scotland. And if you are ready to pool out some money, then you always have an option to hire a private car.
What & where to eat & drink!
Edinburgh or Glasgow are cheap places to eat out. But only if you stick to the pubs! A meal there will cost you approx. $16 USD including a drink. You will also find fish and chips easily there for $10 USD. However, do visit one of the luxury restaurants there at least once just for the sake of experience. 21212 Restaurant, Boath House Restaurant and there are some others like these you might like. And visiting Scotland and not having whisky is a crime! Not literally, but come on, who will miss the opportunity to taste it from one of the finest makers! Scotch Whisky Heritage Centre is one place you must visit to explore and know more about whisky. However, there are several supermarkets that offer some great whisky at good prices.
What to see!
Now that we are done with booking, accommodating and eating, it's time we know what are the must see places in Scotland. However this country has a lot to offer, here are some of them. What one must be aware of that in Scotland there are a number of public museums that you can visit free of cost! There are some others which will cost you $10 USD and some other major ones like Edinburgh Castle will cost about $25 USD. Apart from museums, you must also visit all the major cities. Edinburgh is one such city you must not miss. This city has cobblestone streets, parks and a castle. If you go by what people say, you might also see a ghost or two here. This city has a lot to offer. If you don't have enough time to tour all of the Scotland, visiting Edinburgh will be enough!
Other attractions
As we already said, Scotland has a lot to offer. No matter how much you try, you will never get enough of it. With many of the things you can do in Scotland have already been mentioned, there are a lot to be talked about. Some of the places we don't want you to miss are: Scottish Highlands, a historic region and a pleasure to your eyes; Outlook Tower, this tower is home to camera Obscura and World of Illusions and is a must visit; House for an Art Lover, as the name itself suggests, this place is worth visiting specially if you are an art lover and Edinburgh Zoo, to enjoy company of some animals. If these are not enough for you, researching online will give you tons of other options. Decide wisely on where to visit considering how much time you have. Good luck!